Deutsche Bank and Commerzbank



Major investor sells blocks of German bank shares

04/11/2022, 9:39 p.m.
A major investor is offering five percent of the shares of Deutsche Bank and Commerzbank for sale. The proceeds would be around 1.75 billion euros. Meanwhile, there is speculation about the seller. In fact, only two asset managers are involved.
Deutsche Bank and Commerzbank lose another major investor after US hedge fund Cerberus. On Monday evening, investment bank Morgan Stanley offered two blocks of shares in the two big German banks, each more than 5%, to the same investor. They should bring him a total of 1.75 billion euros. The bank did not name the seller.
However, only US asset managers Blackrock and Capital Group have announced holdings in Deutsche Bank and Commerzbank of this magnitude. A spokeswoman for the Los Angeles-based Capital Group, which is behind the $165 billion EuroPacific Growth Fund, among others, declined to comment. According to Refinitiv data, it recently owned 5.8% of Deutsche Bank and 5.3% of Commerzbank. The two institutes also declined to comment on the placement.
Blackrock's holdings in German companies are primarily made up of exchange-traded funds (ETFs), which track one of the major stock market indices. According to the mandated bank, 116 million Deutsche Bank shares must be sold at a price of at least 10.98 euros, almost 8% below Xetra's closing price on Monday. 72.5 million Commerzbank bills are to be placed for 6.55 euros each, a good six percent below the closing price. Both stocks were under pressure at the end of the Frankfurt session. Deutsche Bank lost 5.6%, Commerzbank 3.9%.
Cerberus: hopes of a bank merger have collapsed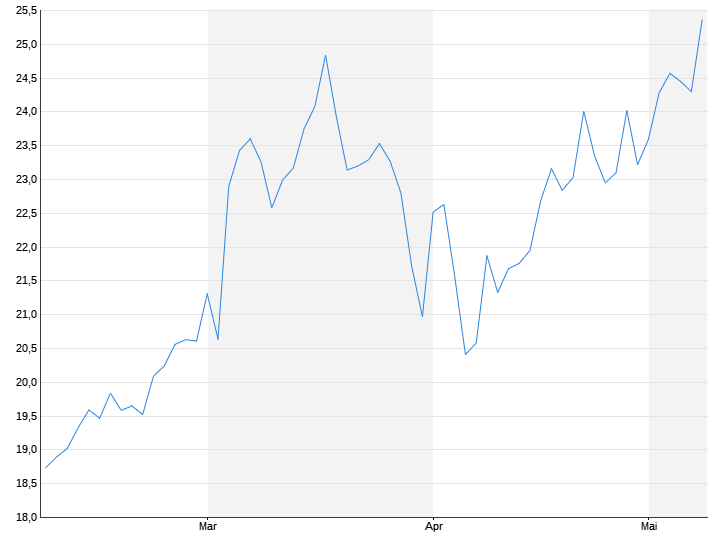 Capital Group is one of the largest investors in the world with nearly $2 trillion in assets under management. It had only increased its stake in Deutsche Bank to more than 5% in November. She has held an equally large stake in Commerzbank since October 2020.
Earlier this year, hedge fund Cerberus made a large chunk of its Deutsche and Commerzbank shares and now owns less than three percent of the two banks. According to insiders, Cerberus had bet on a bank merger – a bet that didn't work out. The big merger between the two houses, which was sometimes talked about, did not materialize, any more than there was a merger with a foreign bank.