Gaming News Xbox Game Pass: An Anticipated J-RPG Coming To Catalog, Release Date And Gameplay
The Xbox Game Pass will be able to count on another great game, this time in the very specific genre of Japanese RPGs. The latter takes the opportunity to reveal its release date on all platforms, as well as a touch of gameplay.
Eiyuden Chronicle Rising in Game Pass
Fans of more-or-less old-school J-RPGs certainly weren't thrilled when they learned last year that Eiyuden Chronicle Hundred Heroes was pushed back to 2023: Luckily, Rabbit & Bear Studios had announced a spin-off called Eiyuden Chronicle Rising as a reward. Backed by a strong partnership with Microsoft, this will be included directly in Xbox Game Pass.
505 Games, which deals with the edition of the game, has therefore agreed the title's launch on May 10th and although it's in the famous Microsoft catalog, it's still a cross-platform game: It will therefore be available on PC, PS4, PS5, Nintendo Switch, Xbox One and Xbox Series. So there will be something for everyone.
After Suikoden
Suikoden is perhaps a saga that will appeal to more than one person : This title, developed by Konami, was released on PlayStation in 1995 and caused a stir with its advanced military concept in which you took the lead of dozens and dozens of characters. By 2009, five main episodes and as many spin-offs are said to have emerged.
In many ways, the Eiyuden franchise is considered its spiritual successor. It must be said that the Rising episode in question serves as a prequel to today Eiyuden Chronicle Hundred Heroes, is therefore expected in 2023 and entrusted to Yoshitaka Murayama, the screenwriter of Suikoden First of the Name and Suikoden II. Junko Kawano, who previously worked on Suikoden and Suikoden IV, will handle character design, while Osamu Komuta (Suikoden Zodiac and Suikoden Tactics) will handle design.
history of showing off, 505 Games is therefore sending a gameplay excerpt from this Eiyuden Chronicle Rising, which illustrates a boss fight (found in our video player above). Rather edgy at the opportunity to get a glimpse of the scintillating artistic direction and playability.
See you May 10th on PC, PS5, PS4, Xbox Series, Xbox One and Nintendo Switch.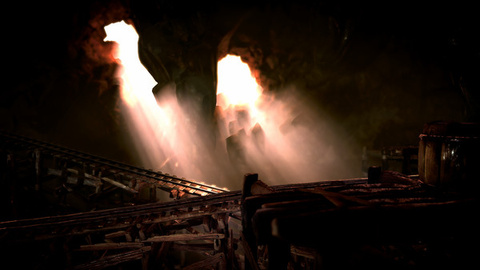 ---

Of Max_DodgerJournalist jeuxvideo.com
pmTwitter