---
In these expensive times, everyone is trying to keep their money together. All the more annoying when MediaMarkt and Saturn, of all people, end a popular savings tip with immediate effect. Both electronics resellers void the newsletter voucher. The reasons for the decision are obvious.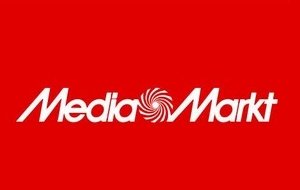 Inflation rose to over 7% in March and there is no end in sight to rising prices. Many consumers notice every day at the gas station or in the supermarket that everything becomes more expensive. And they'll soon have to be able to shop at MediaMarkt and Saturn too. dig a little deeper into your pocket – at least indirectly.
MediaMarkt and Saturn remove newsletter vouchers
Because the two electronics dealers cancel the newsletter voucher with immediate effect. Signing up for the newsletter has been a popular way to lower the purchase price a bit in the past. There was a 10 euro discount for each new newsletter subscription if the order value exceeded the 100 euro mark. But it's over now, as announced by MediaMarkt and Saturn. Of Newsletter voucher will be 'deleted indefinitely', it says. This leaves a backdoor for MediaMarkt and Saturn to offer it again in the future.
How to get even more out of shopping online:
Why does the newsletter voucher end?
Rating by Kaan Gürayer: It has not been revealed why the electronics stores, which both belong to the same distribution group, are now removing the newsletter from the 10 euro vouchers. The reasons for this setting are obvious: many customers should bent the rules with disposable email addresses and thus illegally obtained the discount for each purchase over 100 euros. In fact, it is only intended for new registrations.
None of this is a new phenomenon, which brings us to the second reason: MediaMarkt and Saturn are also struggling with rising costs and deteriorating consumer sentiment. The two big names in the German electronics trade also have to pay attention to every euro. A deleted newsletter voucher should be one of them be a welcome opportunity to save.