Game news Need for Speed: Chicago, cartoon and photorealism effects, new leaked details
The next Need for Speed ​​will land this year 2022, after a one-year postponement. While we're still waiting for a first trailer, a first name, or just a first logo, a well-known journalist gives us some pretty interesting details ahead of time.
You have the chic cago
Jeff Grubb is not just anyone in the video game landscape: as a renowned journalist working at VentureBeat, he has been one of the best and most credible insiders alongside Jason Schreier for some time. So when the man inevitably posts some well-placed news on his podcasts, We need to listen carefully, although picking up tweezers is never too much.
In this case we are interested in the next Need for Speed: We remind you that this one will be released in 2022 and that logically it shouldn't take Electronic Arts long to lift the veil on the project. However, Grubb comes to drop some goodies on his show Grubbsnaxwhich he claims according to his own sources: The first thing to know is that the context would be planted in the city of Lake Shore City, which is directly inspired by Chicago. After the faux-Miami of Heat and the fictional town of Fortune Valley, in a kind of Nevada in Payback, the return of a deeply urban setting would therefore be part of it.
An artistic mix… daring?
This is also and above all specified by Jeff Grubb Criterion Games (which handles the development) would opt for a dedicated photorealistic rendering, a tangent already borrowed from some works. We remind you that according to other rumors The title would only be released on PC, PS5 and Xbox Series, the PS4 and Xbox One versions have been discontinued for good: Inevitably, we keep our fingers crossed that the graphic result is up to the level of the new generation machines. And the potential is real.
Otherwise more interesting, the American explains that an original artistic direction would be chosen: "There will also be anime-like visual effects. You see, like in car commercials, where while the car is moving, flames and other cartoon-like elements are flying all over the place. Those are the kind of effects they seem to want to reproduce.", he says looking at the camera. Suffice it to say that the blend of these assets with photorealism is mesmerizing.
The journalist continues Tuning will make a full return, with the possibility of "Customize every part of your car". A system that, as it were, is reminiscent of the daring "autosculpt" mechanic introduced in Need for Speed ​​Carbon… which, frankly, doesn't make us any younger. Last but not least, Last piece of information to bite into: a kind of social network "Autolog" would also be making a comeback.
Always after the noises of the corridors, This Need for Speed ​​​​2022, whose name has yet to be clarified, would be released next November.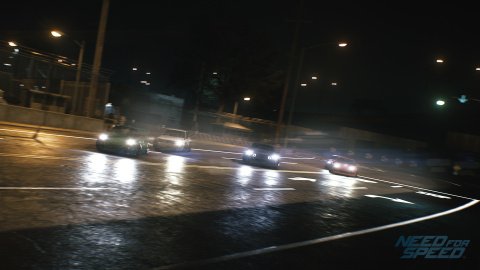 ---
Buy Need for Speed ​​Heat on PS4 for €33 from Amazon
This page contains affiliate links to some products that JV have selected for you. Any purchase you make by clicking on one of these links will not cost you more, but the e-merchant will pay us a commission.
Learn more.

Of Max_DodgerJournalist jeuxvideo.com
pmTwitter