Kölner Haie lost 4-0 (0-1, 0-1, 0-2) to Eisbären Berlin in the third quarter-final. This marks the end of the KEC season.
Berlin/Cologne – the Berlin polar bears were for them Cologne sharks in the end just one size too big. The Coaching Team Uwe Krupp (56) was beaten by the defending German champions in the third quarter-finals without a hitch 0:4 (0:1, 0:1, 0:2) and thus lost the best-of-five series in the fastest way with 0:3!
The Domstadters' hopes of finding a way back into the uneven duel with the main round winner after the bitter 1:5 dismantling in front of their own home crowd on Tuesday erupted early. With the hosts' first attacking action, Manuel Wiederer scored the advantage for Berlin in the 3rd minute.
As in the two previous duels, Cologne's feared opponents of the past decade remained the game's defining team. The Polar Bears controlled the action almost at will and pushed for second base.
Within its visibly limited possibilities, the KEC prepared with all its might for the impending end. Cologne players often only knew how to help themselves with a single fault. Many penalties resulted.
Zachary Boychuk used one of these numerical advantage situations to bring the score to 2-0 for the Berliners (28th). After that, the title favorite also collected some banknotes for sinners.
But the Krupp team didn't know how to capitalize on the resulting shorthanded games. Even a power play with two more men on the ice didn't lead to a goal.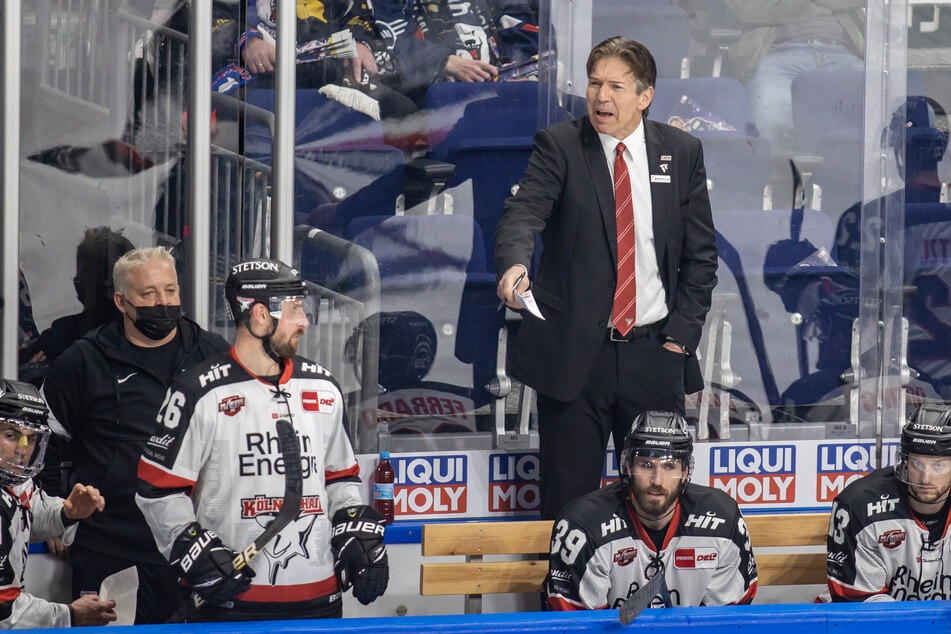 In the last section, the Cologne team again threw everything, but failed again and again due to the excellent polar bear goalkeeper Mathias Niederberger. Instead of 1-2, the decisive 3-0 fell on the other side thanks to Boychuk's second goal (45th).
In the closing stages, Krupp took the full risk and pulled goaltender Justin Pogge off the ice. Berlin immediately used it to score an empty goal by Giovanni Fiore (55th) to bring the score to 4-0. The Kölner Haie failed in this series mainly because of their miserable conversion of chances. Only two goals in three games, it's a bitter record.
For Krupp, the quarter-finals still have consequences. After the 1:5 loss in the second game, the collar of the two-time Stanley Cup winner burst. At the center of criticism: the referees!
"The way the two referees conducted the game was a mess. It was embarrassing for the league," coach 'K' said after the final whistle. Unsportsmanlike conduct charges have been filed.
Now the 56-year-old has been picked up by the German ice Hockey Liga (DEL) have been fined for panicking. The amount of the fine is unknown.