The surprising Champions League loss to Villarreal could spell a turning point for Bayern. The main focus is on the Munich team, which, according to Julian Nagelsmann, no longer meets the requirements of the record champions. According to current media, up to ten Bayern stars could leave the club (prematurely) this summer.
Nagelsmann has never hidden that he wants new players. The 34-year-old already hinted in winter that he could definitely use a newcomer or two. However, Munich officials vetoed it and pointed out that the current squad is very well positioned and referred to the strained financial situation. The Bayern coach stressed again this week that at some point "the time always comes to do something new".
CL's early defeat against FC Villarreal and the many mixed performances in the second half of the season clearly show that Bayern's squad lacks quality. There is no real competition in many positions. As "SPORT1" reports, there could be a major upheaval on the Isar this summer.
These stars fear for their future on the Isar
According to the TV channel, there are four players in Marc Roca, Bouna Sarr, Christian Früchtl and youngster Malik Tillmann who are set to leave FC Bayern this summer.
Sarr and Roca have been on Munich's goalscoring list for some time. The Spaniard and the Senegalese have so far always ruled out a premature farewell to Bayern. According to reports, this is also due to the high-paying contracts of the two. Rumor has it that they each earn between €2m and €3m per season. Lots of money for two players who play no role under Nagelsmann and also have no prospects.
Young goalkeeper Früchtl also plays no part in FCB's plans and is expected to leave the club in the most profitable way possible. U21 international Tillmann, meanwhile, is a loan candidate. The offensive player must collect game practice at another club.
In addition to those players who need to be sold or loaned, there is a range of professionals who could leave the record champions. Among them, Marcel Sabitzer, Omar Richards, Josip Stanisic, Tanguy Nianzou, but also stars like Robert Lewandowski and Serge Gnabry.
With Stanisic and Nianzou, everything depends on Bayern's ability to strengthen their position this summer. With Noussair Mazraoui, the FCB is preparing to sign a new right side. Nagelsmann also wants a new player for central defence, ideally a new chief of defense. This would significantly reduce Stanisic and Nianzou's playing times.
In the case of Omar Richards and Marcel Sabitzer, Bayern are basically willing to talk, but not pushing for a sale. While the Englishman has no problem with his reserve role behind Alphonso Davies, Sabitzer would only be released if offered a suitable offer. According to 'SPORT1' information, the pain threshold for the Austrian is 15 million euros. Moreover, Ryan Gravenberch, a new midfielder, is set to join FCB.
Lewandowski and Gnabry could also leave Bayern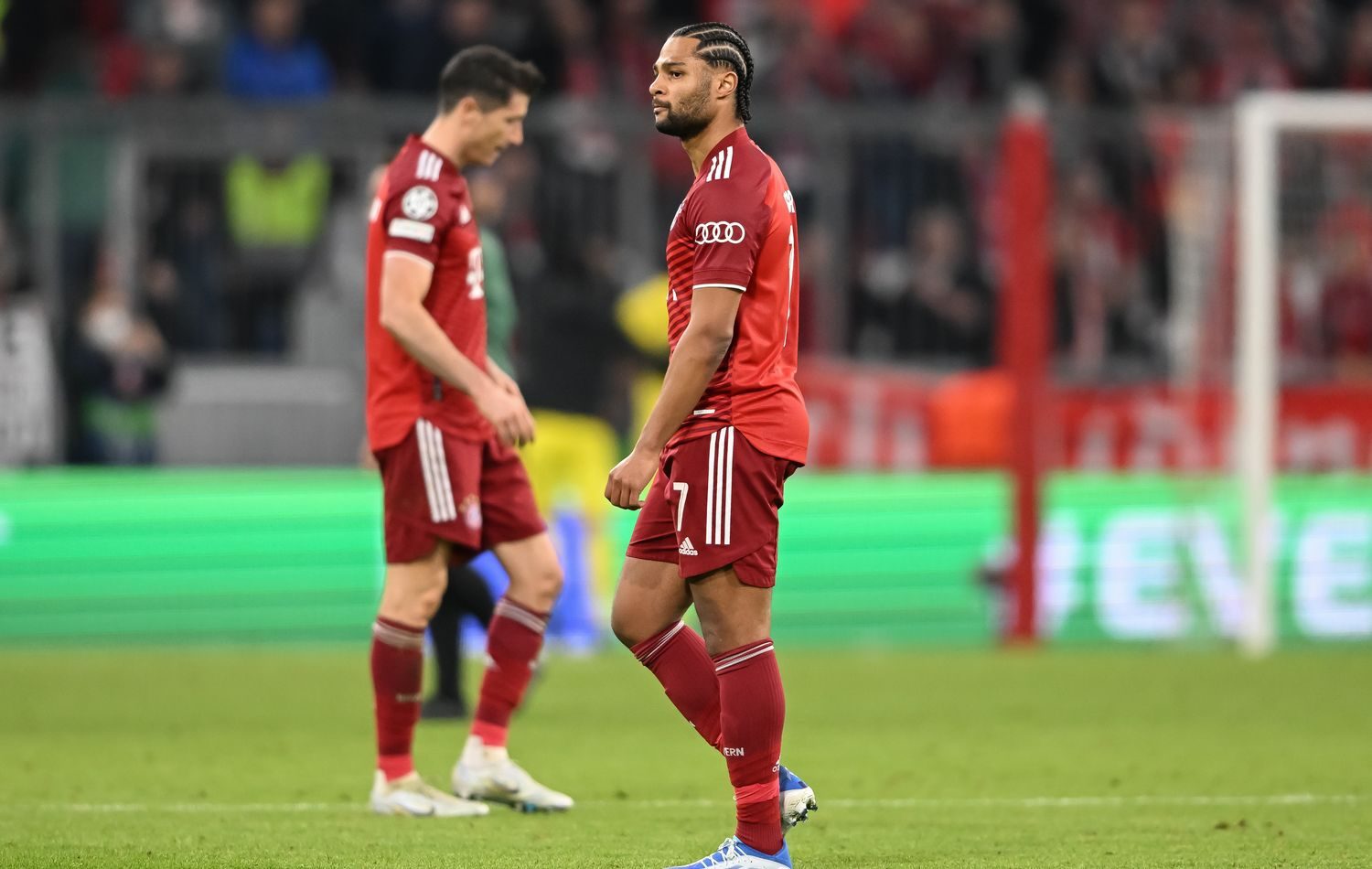 Besides the many reserves and additional players, Lewandowski and Gnabry, two real stars, could also leave FC Bayern this summer. Contract talks for the two are very slow, and for both it is completely up to you whether they will agree on an extension.
As 'SPORT1' reports, Gnabry definitely doesn't want to agree to a free transfer in 2023. To put it bluntly: If there's no deal in the coming months, the DFB star is a candidate for sale. With the transfer income, Munich could commit to a suitable replacement. With Antony and Christopher Nkunku, FCB already have two specific players on their radar.
Top scorer Lewandowski's starting point is much more complicated. Here, too, there is a risk of losing the striker on a free transfer in just under a year. Rumor has it, however, that Bayern are quite willing to keep the Pole until the end without collecting a fee. A summer sale is only an option if the Munich team commits to a suitable replacement at the same time. The problem: The number of suitable candidates is limited. Plus, these usually cost a lot of money, more money than a Lewandowski sale would likely make. At the moment, however, there is no real trend at Lewandowski as the concrete talks with the FIFA World Cup footballer are yet to come.