Gaming News Elden Ring: The competition is raging in the speedrunning community, a new world record set!
As you know, Elden Ring is a great success for From Software. The title has obviously reached a whole new audience, and speedrunners are already having a blast in many categories. New world records are constantly being broken, and on the weekend of April 16th it happened again.
There are currently several speed running categories for Elden Ring. There is of course the Any% category, which consists in using all the means provided by the title to complete the game as quickly as possible, but there are also Any% Unrestrictedwhich allows players exploit the many loopholes Game to save lots and lots of time.
Two players stand in a handkerchief
On the PC, the Any% world record has held up for a few days Muftaay in 26 minutes and three seconds (WrongWrap route), on the console the record of 35 minutes 51 seconds is held by Duclier. But the category that interests us today is Unrestricted, where the zip technique, which exploits the game's flaws, allowing it to move to enormous distances, is queen. Pretty spectacular despite the lack of a fight, this category was last dominated by Speedrunner Distortion2who improved his times for further go below the 7 minute mark (6:59) Late last week.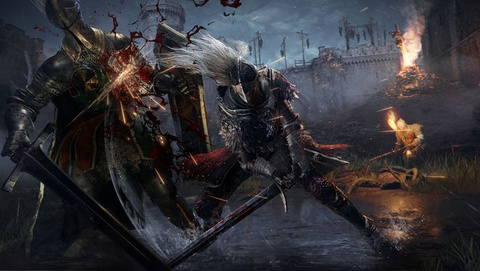 But despite his determination and great talent, the American players had to bow down this weekend ahead of French runner Seeker, who set a brand new world record for the category. His time ? 6 minutes and 46 seconds, an improvement of 13 seconds on the previous record. At the moment it's Seeker and Distortion2 the only two players to go under 9 minutes in Any% Unrestricted. The third fastest time reported to Speedrun.com is 9 minutes and 31 seconds (by Ginz, another French runner, followed by American Mitchriz (9:40) and HYP3RSOMNIAC (12:20).
The battle for Sub 7 is finally over! After missing Sub 7 by 2 seconds I had another run with an insane early/mid game that gave me the record, although I missed the end of the run a bit 😀 ! I still want to work on this category and go under 6:30, Seeker said on his Youtube channel.
The other categories are also very competitive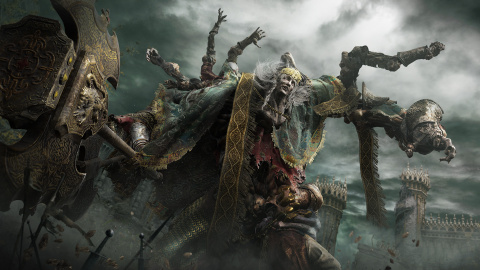 Remember that on April 13 the player Star0chris set an impressive world record in the Any% Glitchless category, i.e. an attempt at that Don't use bugs With good preparation and careful study of the best route, he set a time 1 hour, 18 minutes and 50 seconds, considering it's entirely possible to go below the hour mark. Of course, the times in the Any% Unrestricted category can also be improved. It remains to be seen how far players can go. But that can take years, because it is indeed so it is not uncommon for new routes and techniques to be discoveredwhich significantly improves lap times.
---
Buy Elden Ring on Amazon
This page contains affiliate links to some products that JV have selected for you. Any purchase you make by clicking on one of these links will not cost you more, but the e-merchant will pay us a commission.
Learn more.
Of MalloDelicJournalist jeuxvideo.com
pm